Archive for the 'fail' Category
Back during the election, Kristin got fairly active with the Barack Obama campaign.  One minor fallout of that was that she signed me up to be on the email list for  Obama updates.
Near as I can figure, this email list has primarily been used to ask everyone for money periodically.  Roughly once a month, I would receive an email with just enough fluff to not be too crass about the basic premise of, "Hey, Kyle… how about a little more cash?"
Now, the election is long over and the next election is far off in the future.  There just isn't much of a reason for a politician to be asking me for money.  Or so I thought.
I got this email about a week ago from "Mitch Stewart, BarackObama.com". and I have to say, this is the absolute worst request for a political contribution that I have ever seen.  Check it out…
Kyle —

You've probably seen the headlines: Opponents of change are doing everything they can to delay health insurance reform. As a Republican strategy memo concluded, "If we slow this sausage-making process down, we can defeat it."

They're betting that as time goes by, our energy will flag, our movement will weaken, and they'll ultimately be able to block any change.

But they just don't get it — thanks to the regular Americans who are reaching out in neighborhoods nationwide, our movement is expanding every day. In fact, over the weekend, we surpassed our big goal of 1 million people taking action for health insurance reform. And with your help, we'll keep growing and prove that our opponents' strategy of "delay, delay, delay" simply won't work.

So I want to ask you for something unusual: Can you chip in $1 each day until we pass real health insurance reform? A huge response will show the insurance companies and their allies in Congress that their delay tactics will only make our movement stronger.

Chip in a dollar a day

Here's how it works: We'll bill your credit card for 30 days' worth of donations now and once a month until the President signs real health insurance reform into law.

The cost of inaction on health insurance reform is astounding. Every day, 14,000 more Americans lose their coverage. Premiums continue to rise at three times the rate of wages. And each day, more small businesses are forced to choose between covering their employees and keeping their doors open.

But that doesn't stop our opponents from trying to bog down the process with legislative tricks. And at the same time, they're attacking the President for "moving too fast," even though Washington has been talking about the need for comprehensive health insurance reform since the days of Harry Truman!

What they don't realize is that outside of Washington, our campaign keeps growing. We've reached our "million" milestone, but the stories behind that number are even more impressive: grassroots press conferences with small-business owners in Missouri, more than 1,200 people at an organizing meeting in Minnesota, huge events outside local Senate offices in Florida, and so much more.

That's why our dollar-a-day campaign is so important: If the few senators and representatives who are opposing reform understand that dragging their heels makes us stronger every day — and that the grassroots pressure on them will increase — they'll be far less willing to keep slowing down the process.

Can you help? Please donate $1 per day until we pass real health insurance reform:

https://donate.barackobama.com/dollar

Thank you,

Mitch

Mitch Stewart
Director
Organizing for America
Ok, let's break this down and analyze it…
ZOMG Kyle, we gots teh heath care answer, but teh repubes be fronting.

Repubes be wearing us down

But tey be ignant cause we are super cali-awesome!  If'n you helps, we wins!

GIVE US MONEY!!!!

We even make it look like we takin less than we are. 

Heath care be wack and real scary like.

Repubes are holdin us ALL back, Jack.

We be awaesome

TAHTS Y WE NEEDS UR MONEY!!!!

Uh, thanks.
WTF!?!?
So basically, they want money to do their job that we're already paying them to do?  Seriously?  Since when do you need money to pass a bill?
I wish this guy was coming to my door to ask for money instead of emailing me, so I could tell him to get the fuck off my lawn.
I had a conversation with a friend of mine this morning over IM.  She's leaving for vacation tomorrow, so I was asking about it…
Kyle: Where are you guys going?
M: Charlevoix (about 45 min north of Traverse City)
Kyle: What do you do there?
M: go to the beach a lot…it's right on lake michigan
Kyle: Just the 3 of you are going?
M: yeah…well, sort of…my mom, aunt, and cousin will be up there too. we rent a house for all of us
Kyle: How is that "sort of"?
Kyle: That's like double the 3 of you
She got drunk last night.  On a Thursday.  That's not relevant to anything, but I just want a lot of people to know that she's a work today, drunk.
Gotta love your friends, eh?
Now don't get me wrong, I don't hate Sarah Palin herself.  I hate her supporters who for some reason think that her down to Earth idiocy, still should hold any office above that of a City Clerk.  But I do not hate her… aside from being a republican, she seems likable enough.  Someone you may want to have a beer with.
Of all the people I've ever shared a beer with, there isn't a one of them I would want to be president of the USA.
Despite having quit her job, she still can't seem to refrain from reiterating how important it is that she not be allowed within the city limits of Washington DC.  When asked to explain why as president she wouldn't be subjected to the same ethics investigations that compelled her to resign as governor of Alaska, (ABC News interview, July 7, 2009) she said:
"I think on a national level your Department of Law there in the White House would look at some of the things that we've been charged with and automatically throw them out."
Department of Law?  Did she think "President" meant the president of University of Alaska?  What is the Department of Law?  I'll give her the benefit of the doubt and assume that she did not mean the Justice Department of the USA.  No one would really think that the Justice Department exists to protect the president from being accused of ethics violations.  No, really… no one could possibly think that.  So she must have meant the president's legal council and for some reason decided to grant them the title of "Department of Law" in her own head.  Ok, but even so… how are they just able to "throw them out"?  That'd be a great lawyer, wouldn't it?  Someone who could just look at your case and decide on their own to have it thrown out.
This is the same former vice presidential candidate who thinks that the vice president of the USA runs the senate.
This is the same Sarah Palin, who when asked by Katie Couric, how Alaska's proximity to Russia gives her foreign policy experience, (CBS News interview, Sept. 24, 2008 — Watch video clip) said:
"Well, it certainly does because our — our next door neighbors are foreign countries. They're in the state that I am the executive of. And there in Russia … We have trade missions back and forth. We– we do– it's very important when you consider even national security issues with Russia as Putin rears his head and comes into the air space of the United States of America, where– where do they go? It's Alaska. It's just right over the border. It is– from Alaska that we send those out to make sure that an eye is being kept on this very powerful nation, Russia, because they are right there. They are right next to– to our state."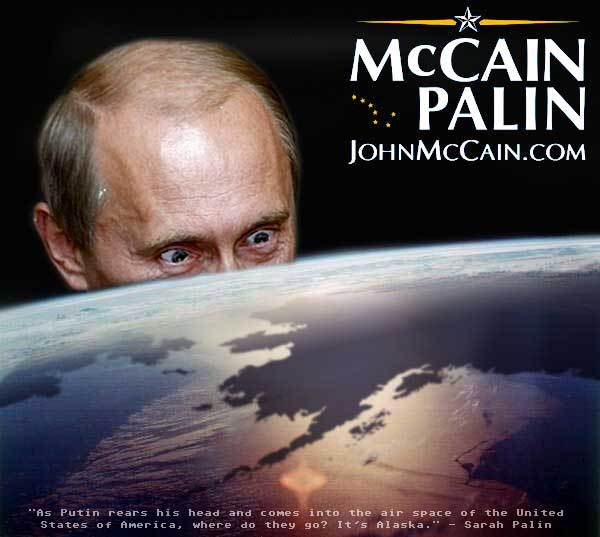 This picture singlehandedly captures why non-SUV drivers hate people who drive SUVs.

see more Fail Blog
If you drive an SUV, you probably think it's because a Hummer takes up two parking spaces.  But hey, you drive an Explorer so why is that guy frowning up at you?
Oddly enough, if anyone had ever asked me what sort of story would put my home town, Newark, Ohio, in the national news, I would have predicted exactly this story.
I'm astounded that some people have driving licenses.
BIRTH CONTROL IS SINFUL IN THE CHRISTIAN MARRIAGES and also ROBBING GOD OF PRIESTHOOD CHILDREN!!
For the low low price of $135, you too can be the proud owner of… well, let's just see what this humble servant of God has to say about her handiwork:
THIS IS A HOLYSPIRIT MANUSCRIPT BOOK: WHEN YOU BUY THIS BOOK YOU WILL BE READING A HOLYSPIRIT DIRECTED BOOK FROM GOD; & *CHRIST JESUS. THIS BOOK IS GODS HOLYSPIRIT VOICE: THE CALL FOR ALL CHRISTIANS & CHURCHES TO REPENT FROM ALL THEIR SINS: EVEN FROM FALSE CHRIST TEACHINGS. BIRTH CONTROL SINS HAVE CURSE THE CHURCH WITH SPIRITUAL WHOREDOM & FALSE WORSHIP. RESULTING IN THE PERSECUTIONS: AGAINST THE HOLY PEOPLE…
There is more, but there are only so many capital letters I can subject you to as a reader.
The best thing about this listing on Amazon is clearly the reviews.  For example:
THIS BOOK HAS GIVEN ME A NEW LEASE ON LIFE: I NEVER THOUGHT I COULD USE > PUNCTUATION > IN THIS WAY BEFORE: BUT NOW THE HOLYSPIRIT HAS GIVEN ME THE ABILITY TO> CHALLENGE SOCIAL PUNCTUATIONAL NORMS!! PRAISE JESUS!!

– Michael Tyznik
and
THE WHOLE BOOK IS IN CAPS SO THAT YOU KNOW THIS IS SERIOUS BIZNESS!! CAPS!! DEAR LORD JESUS CAPS!!!!

– S. Lodise "Word."
This book should be picked up by Trojan as their posterchild for why you really DO want to prevent some pregnancies.
I ran across this video on one of my favorite sites, FailBlog.org.  You'll be tempted to stop watching about half way through, feeling you got the jist and the rest is just more of the same.  But you have to watch to the very end when you see the score keeper in order to truly see why this celebration is a bit excessive. 

I always hear reports of how bad our public school system is across the country and poorly our students rate when compared to other countries, but I can't imagine why. We have such amazing text books…

see more pwn and owned pictures