Continuing on with one of my favorite themes:
Weird Shit People Search For on the Internet
Further proving that Real Life is funnier than Hollywood will ever be.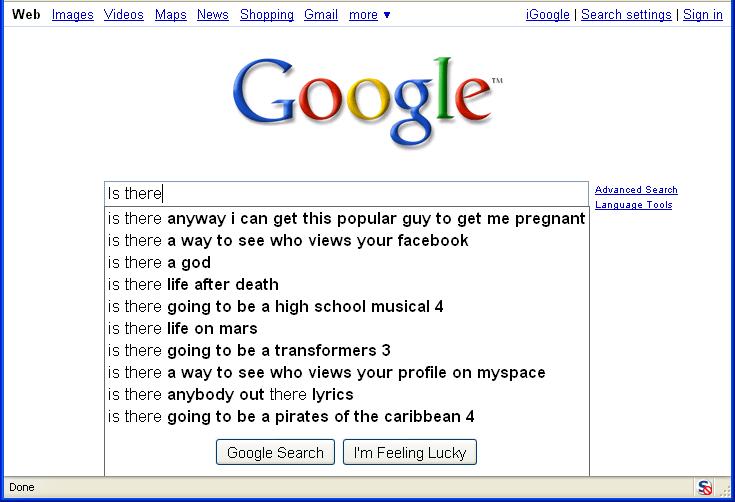 Actually, I think I find it even funnier that more people are interested in finding out who's viewing their Facebook page than whether or not God exists.
Leave a Reply
You must be logged in to post a comment.